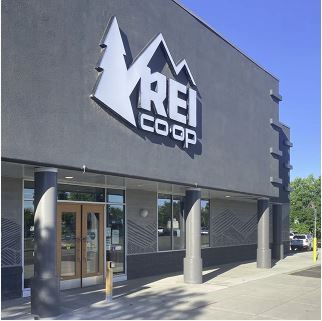 REI COOP – TENANT IMPROVEMENTS
925 Independent Ave.
Grand Junction, CO 81505
Competitive Bid – 21,196 sf phase I & II to relocate REI to their new location. Formally an Office Max location, REI had 45 days to relocate to the new location. Phase I – Ford's team mobilized and completely removed all finishes and constructed temp walls to allow REI to occupy the space while drawings were developed and permits obtained. Phase II – Included a renovation in an operating REI retail store, including re-roof, new landscaping, asphalt parking lot improvements and trash enclosure. Interior improvements included new stock room racking, new family restrooms, new employee shower room and associated plumbing, remodel existing employee breakroom/locker room. New fitting rooms, community room and admin/manager office space. All interior work was completed on graveyard shift.